Remember the install we teased last month? Well, I'm a man of my word. This edition features an awesome UAB install. And read to the bottom for some exciting personal news!
Product Feature
Custom Darran Table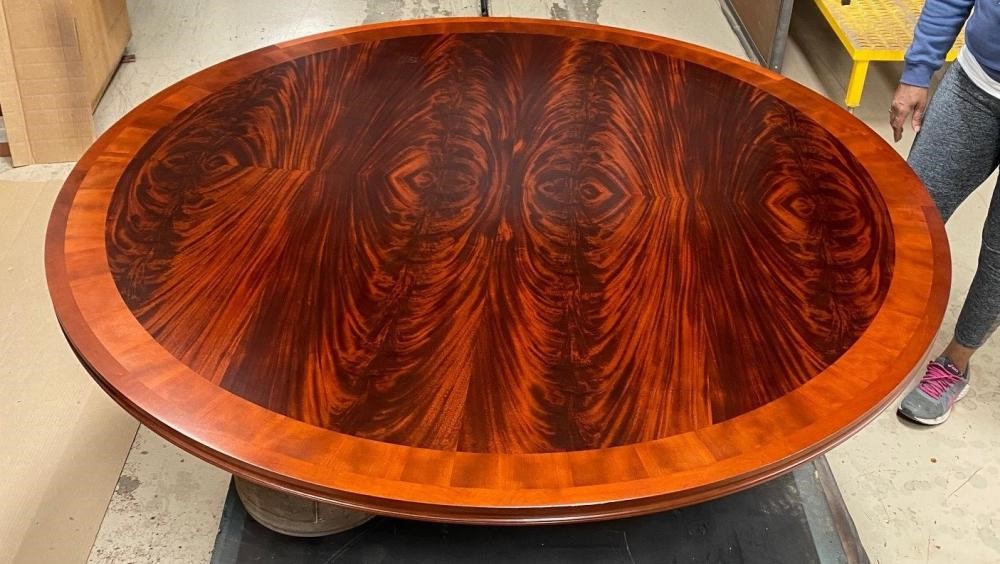 This custom mahogany conference table with a quartered cherry border is nothing short of majestic. This photo was taken by DARRAN's quality control team as the table exited their finishing room. This beautiful work really demonstrates DARRAN's commitment to quality and craftsmanship.
Recent Install
The University of Alabama at Birmingham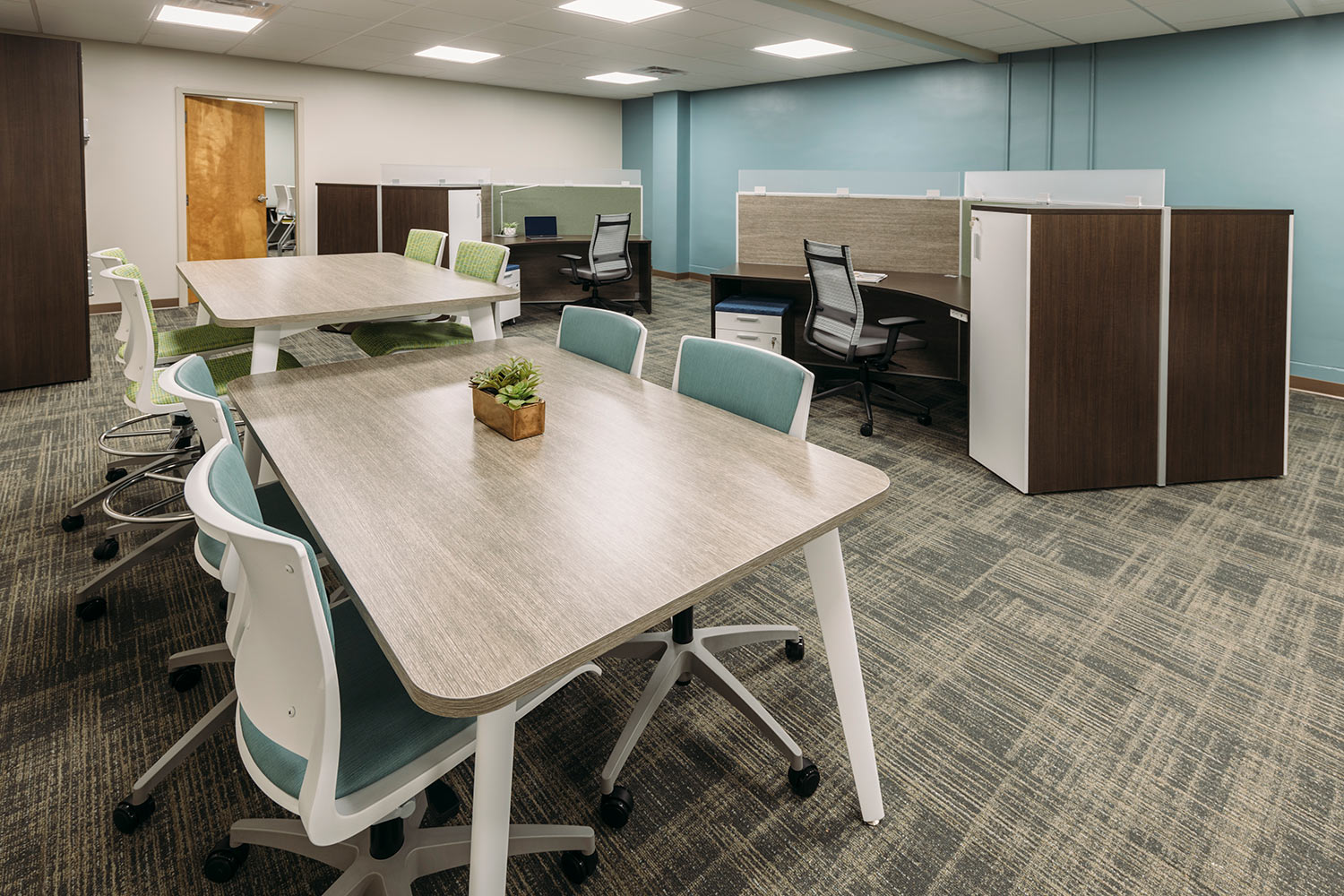 Another successful project in the books! I am beyond excited to share this recent install at UAB's Office of Community Health Services. I really enjoyed working with Valerie Allen at Business Interiors and UAB designer Erin Patterson on this project.
This multi-floor renovation included reception areas, private offices, a break room, conference spaces, a large classroom, collaborative space, and open-office workstations. The project incorporates products by both SitOnIt Seating and Three H Furniture; several aspects of this project demonstrate the versatility and breadth of offerings from both brands. In particular, the Rio chairs and stools pair perfectly with the Three H tables in the breakroom. In addition, the Woodstock tables by Three H look great with the Rio chairs and stools in the open workspace.
It's the details that pull this space together and make it both functional and great-looking. The UAB green looks amazing on both the Gobi and Ioniq chairs. And, if you aren't familiar with the Three H workstations, check out how great the two-toned veneer looks as well as the added functionality of the pull-out storage space. The staff at UAB's Office of Community Health Services is going to love their new workspace.
SitOnIt Seating Products: Wit task chairs, Gobi lounge, Pasea modular lounge, Rio chairs and stools (in the breakroom), and Ioniq chairs (in small conference spaces)
Three H Furniture Products: Premiere Series for private offices, Reception station, Multistation in open areas, and Woodstock and Highway tables
Just For Fun
Big News
As many of you already know, I recently had the honor of walking my oldest daughter Emily down the aisle at her wedding. Emily and Miller have been together since middle school (over a decade!). I am confident that she is in good hands. Below is a photo of her on her 4th birthday, wearing a wedding dress that my mother made her, and a photo of us from her wedding.