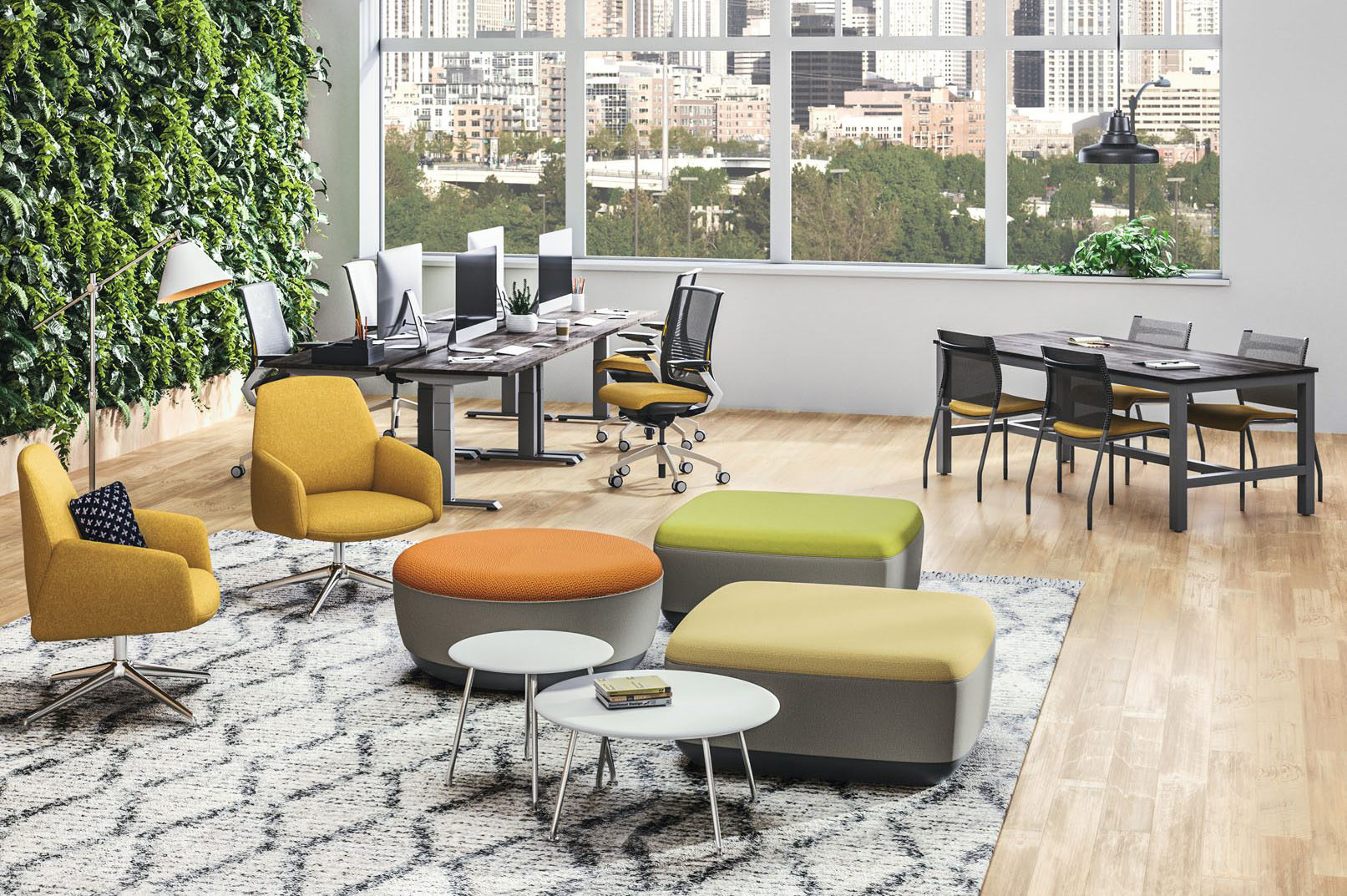 There have been some big changes at SitOnIt Searing – all designed to make it easier for YOU.
For almost 25 years, SitOnIt has been a leader in the industry – and rank #1 in task chairs in the U.S. When customers paired the SitOnIt Seating products with sister companies IDEON and Symmetry, they could access a three-brand portfolio to build out their spaces. While their solutions were comprehensive, having to curate across three different brands offered an opportunity to streamline the experience. So, they're doing what most innovative, forward-looking brands do: they're making everything easier for you, the customer.
The SitOnIt website now provides a one-stop shop for everything you need. All products – including IDEON lounge collections and Symmetry workstation solutions – will now be available from SitOnIt Seating.
One place. Every Space.